Origo Integration Hub Matrix
Our Integration Hub makes the business of 'connecting' slicker than ever. Establishing connections is business critical as it improves depth of offering and service levels for customers, however, with each individual connection comes time, cost and risk, not to mention the maintenance overheads. Thankfully, there is a better way. We offer vital connections that are sustainable, robust and affordable, where everyone can stay connected.
See who's connected
Our Hub is different, because once you're part of it, you've got the ability to connect to everyone else who is using it too. That's what makes it unique and that's what saves you project time, business cases, internal resources, and above all, costs.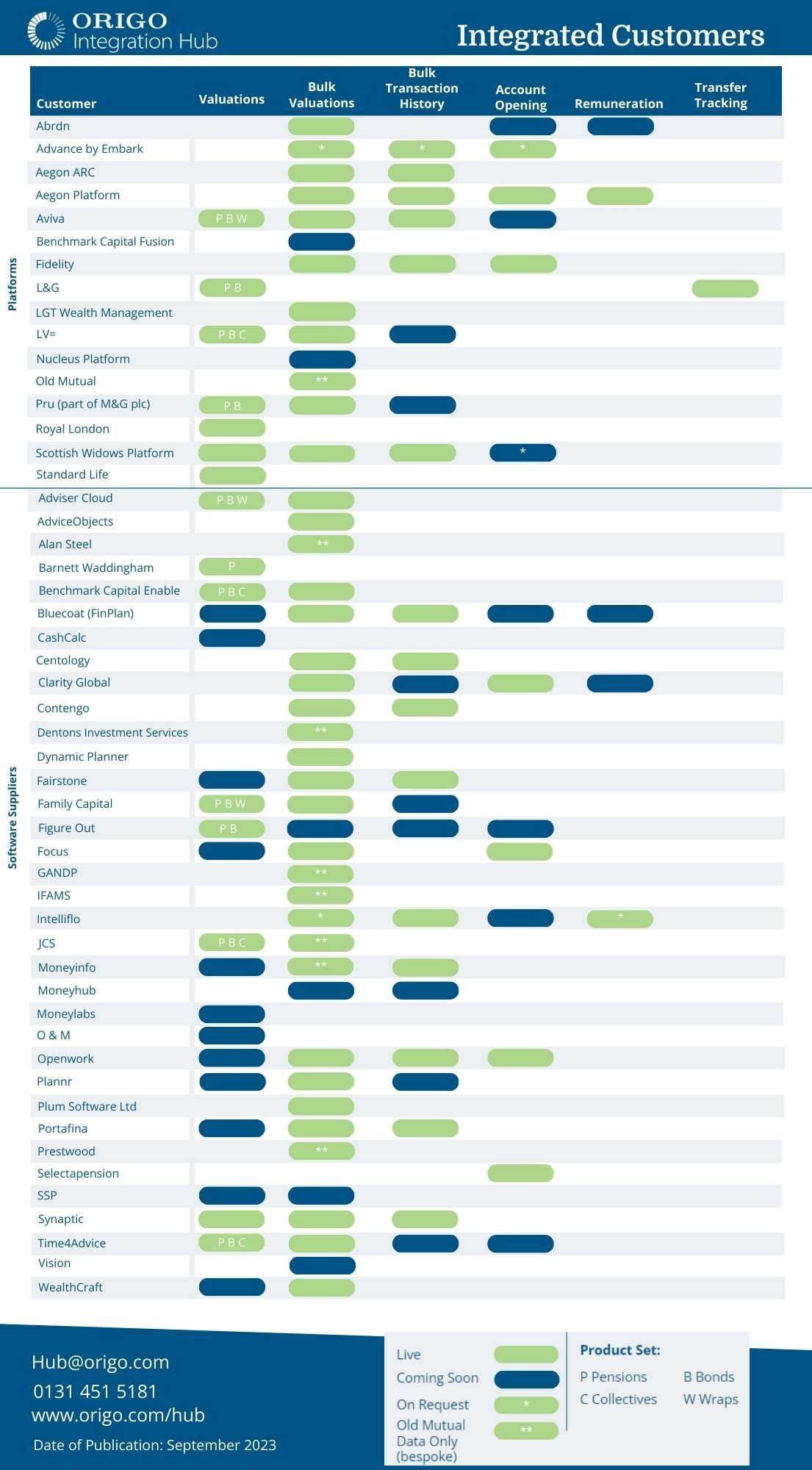 Discover the benefits of the one-to-many approach
Managing all of your integrations with partnering businesses can quickly become cumbersome and time-consuming, eating away at your valuable resource.


Our Integration Hub enables you to connect quicker with valuable trading partners, opening up your business and making life easier for you and your customers.