Insights Article
7 proactive steps Financial Services organisations can take to meet Consumer Duty regulations
The Financial Conduct Authority (FCA) recently introduced a new set of regulations called Consumer Duty, which places greater emphasis on financial services firms to put their customers' needs first.
Consumer Duty regulations require financial services firms to take proactive steps to protect their customers, including acting in their best interests and providing clear, concise, and easy-to-understand information.
At Origo, we are committed to helping firms navigate the evolving regulatory landscape by harnessing the power of technology to meet their customers' needs more effectively. In this article, we share 7 proactive steps which UK financial services organisations can take to not only comply with the new Consumer Duty regulations, but also to deliver a better customer experience and build stronger relationships with their customers.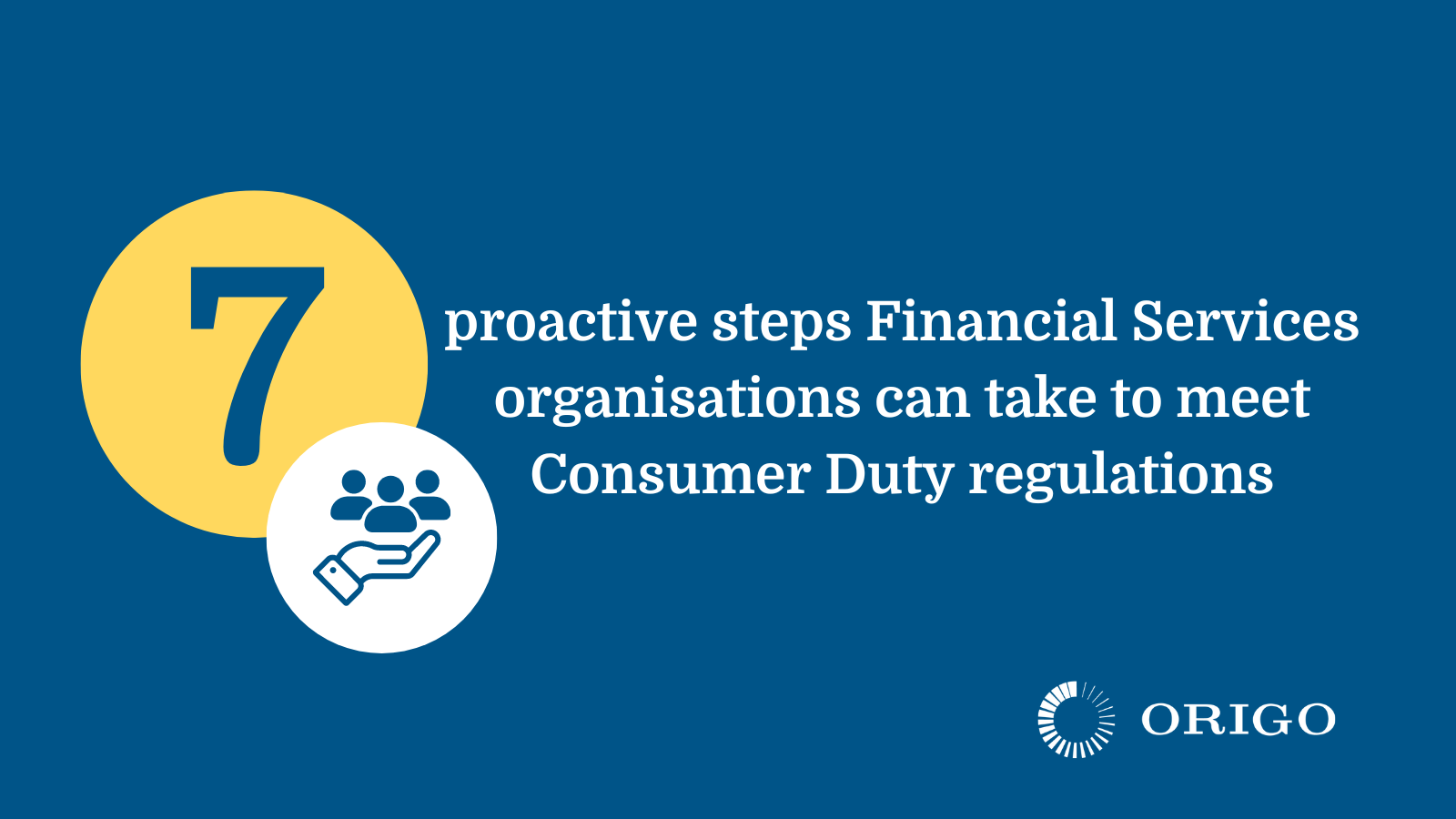 Enjoy the read.
Download a copy of the report by providing your details below.