Unipass Mailock
Unipass Mailock
Designed specifically for the UK financial services industry, Unipass Mailock combines our industry-wide identification service Unipass Identity with the market-leading secure email solution, Mailock.

Unipass Mailock enables providers, platforms, and advisers to communicate securely via encrypted emails which ensure only the intended recipients can read the contents. Whether you're an adviser who needs to protect your clients' data, or you need a secure email solution that is integrated into your organisation's workflow, Unipass Mailock can help.

Simple to use and easy to integrate into your existing systems and processes, Unipass Mailock provides a variety of solutions suitable for single advisers to corporate and enterprise users.

Unipass Mailock for Advisers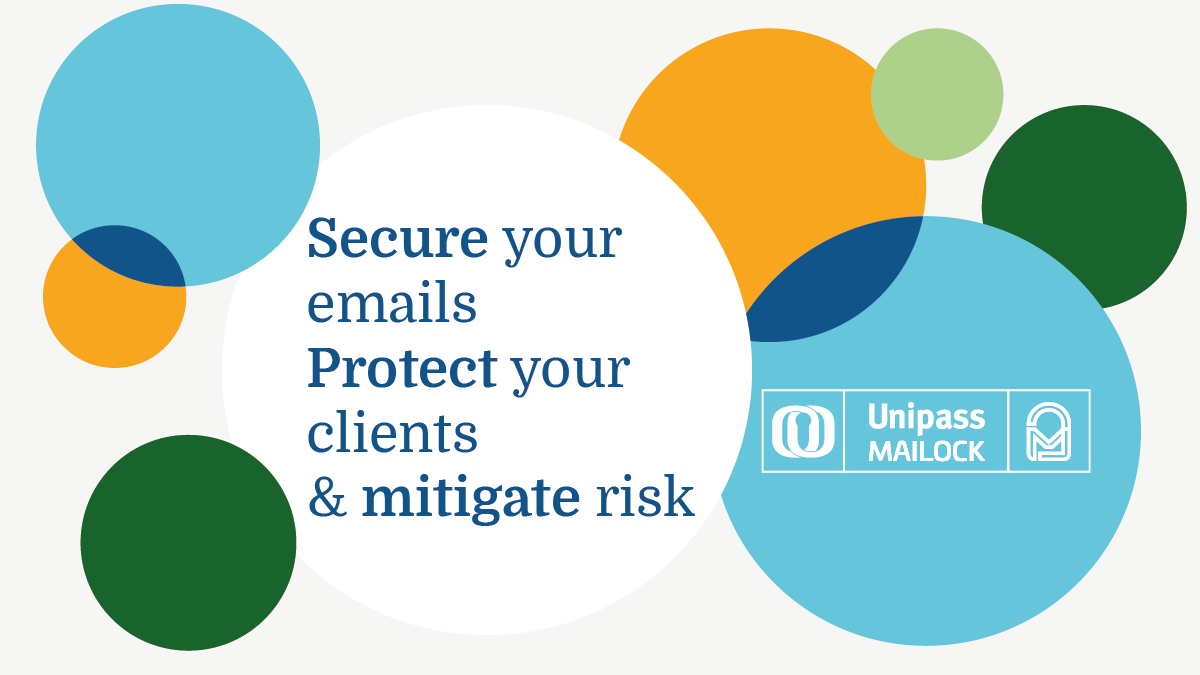 Unipass Mailock keeps your and your client's data secure, meeting your regulatory requirements, including GDPR. In a click, you can secure your emails, protect your clients and mitigate business risk. You don't need to use a password and username or go through any complex rigmarole to prove your identity due to our unique integration with Unipass Identity.
Secure emails are accessed through your normal email client and it's just as simple for your clients to use as well.
Signing up is easy, plus you can try it for free for 60 days. Don't have a Unipass Identity yet? Apply for free.


For more information, you can download our Unipass Mailock guide here.
Unipass Mailock for Providers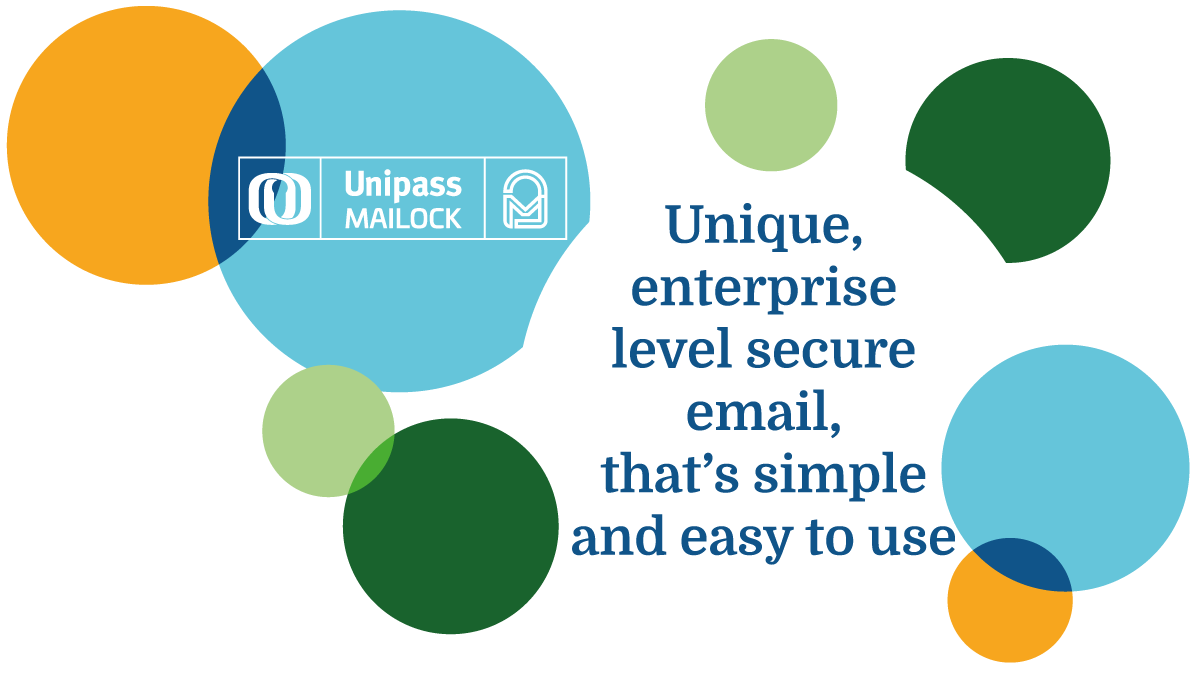 Unipass Mailock ensures that only the intended email recipient can open secure emails, through its seamless integration with Unipass Identity which is used by around 43,000 UK financial advisers.
With the installation of a Unipass Mailock Enterprise Gateway, any inbound secure emails will be automatically decrypted and routed to your normal inbound email processes respecting your automated workflows and your corporate policies.
When you send emails, the gateway can be set up to automatically know which emails to encrypt. This simple 'add-in' is embedded at an IT infrastructure level where the Unipass Mailock Gateway is encrypting emails before they leave the perimeter. For more information on how a Unipass Mailock Gateway integrates with your existing IT infrastructure, read our guide.
You can also easily enable your organisation to receive secure Unipass Mailock messages without installing a Gateway. To find out how you can enable your organisation to support advisers and consumers securely download our guide.
For more information on a Unipass Mailock Enterprise Gateway, speak to our Head of Strategic Partnerships, Kim Campbell today.
Unipass Identity
Unipass Identity is a secure, simple-to-use digital identity that allows financial advisers to effortlessly log in to the web services of any Unipass enabled provider or platform.
Unipass Letter of Authority
A one stop shop for Letters of Authority. Discover a flexible, secure, slick approach with Unipass Letter of Authority. With Unipass Letter of Authority, providers can spend less time dealing with different LoA request formats and advisers can spend more time focusing on giving their new clients a better start to the financial advice process.
Unipass Agency Management
Unipass Agency Management encompasses Agency Registration and Agency Administration. Together they allow advisers to set up and then maintain multiple trading relationships with the different providers and platforms they work with.